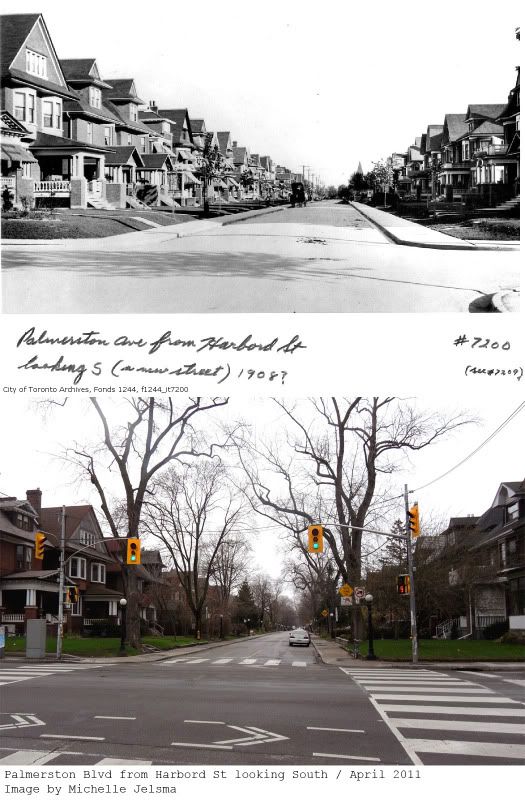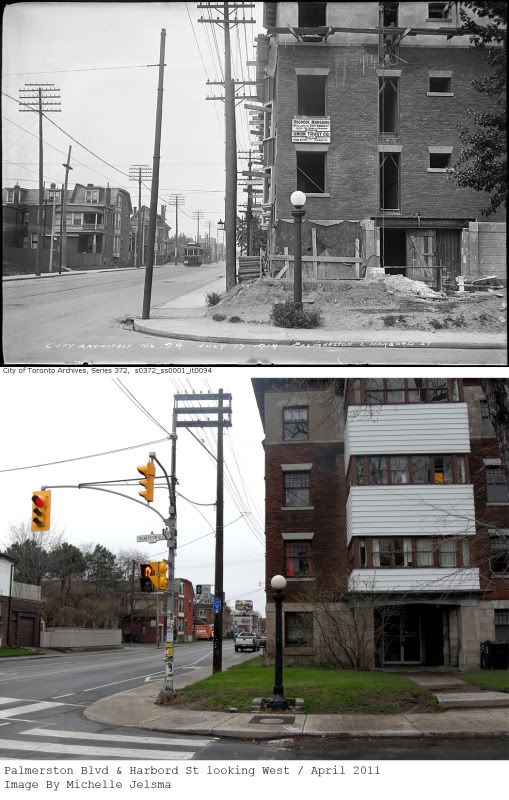 This entry is by request of my sister Amanda who loves Palmerston Blvd. She often goes to Sneaky Dee's and is enchanted by the old homes and the gated entrance. I managed to find two interesting images from the intersection of Palmerston Blvd and Harbord Street.
What once was called Muter Street after Lt-Col Robert Muter of the Royal Canadian Rifle Regiment; it was changed to Palmerston (Ave & Blvd) after the Prime Minister Lord Palmerston of the United Kingdom. Known as one of the more upscale residential streets in the past, most of the houses were built between 1903 and 1910. Many of Toronto's well to-do lived on this street including past mayors of the city and even the well know Weston Family *cough* President's Choice *cough*.
The thing I love most about the first set of images is how tall the trees have gotten over the past hundred years. The second image set is interesting because you get to see how a building has fared from construction to its present state. The building in the 1914 image was meant to house doctor offices and various businesses and now it an apartment building. Many of the houses on this street which were once grand homes for the cities elite have now also been broken up into smaller apartments.