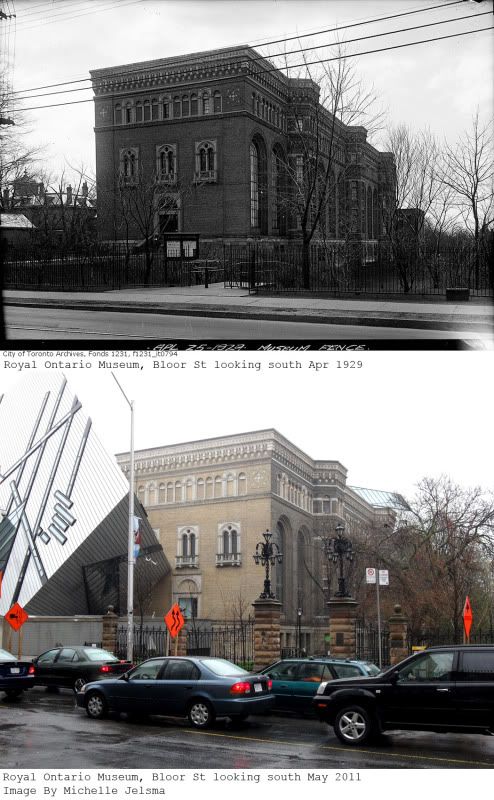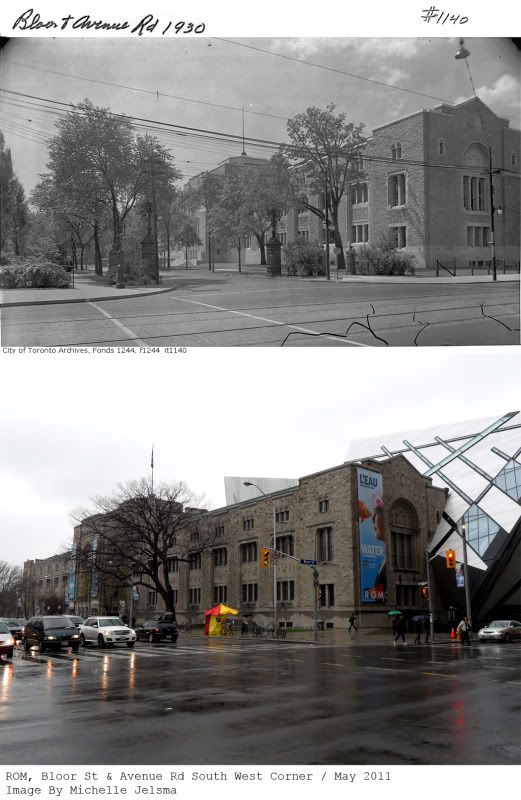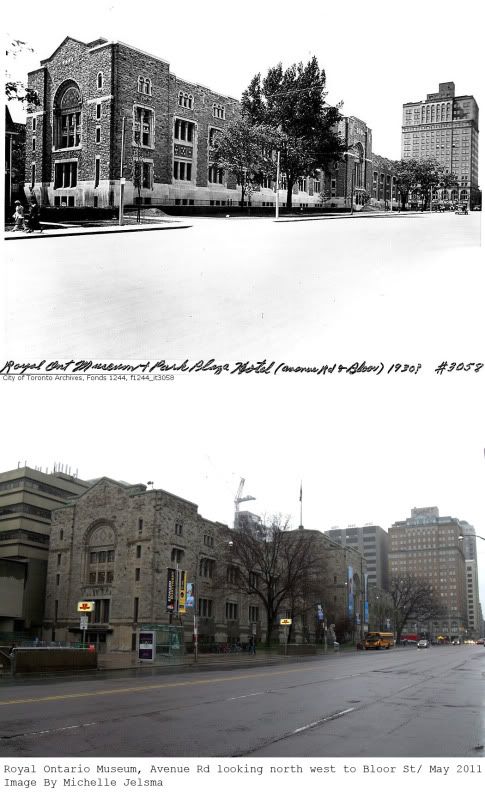 The three things I love the most about the Royal Ontario Museum.
Bat Cave, the mummy and the dinosaur skeletons!
The ROM is located on at the corner of Avenue Road and Bloor Street west. I was interested to learn that Bloor Street was named after Joseph Bloore, who happened to found the village of Yorkville. He owned a tavern and was a brewer, so I imagine he was quite popular. It was considered the dividing line between York (Toronto) and Yorkville and it is still today considered the point where downtown becomes midtown.
The land where the Museum is situated used to belong to William Dummer Powell who lived there during the early 1800's. He was a lawyer , a judge and if you haven't already guessed was in Toronto's Family Compact (See Grange entry). Eventually Bishop John Strachan bought 50 acres of land from Powell and other friends near the northern heavily forested end of the city in around 1827-29 to create a collage. Eventually the many collages because what is known as the University of Toronto. The ROM was located here because of its affiliations with the college and I imagine was meant as a learning aid for many of the students.
I discovered that it is actually the western section of the building, next to philosophers walk, that is original structure. This building was conceived of in 1912 and completed in 1914 (See first image series). Over the next decades many expansions occurred included the one which is facing east off of Avenue Road (1933), the addition of the sadly abandoned and set for demolition McLaughlin Planetarium (1964) *How are children supposed to learn that Pluto is no longer a planet!?!?!* and the new Michael Lee-Chin Crystal (2007).
You can see that Avenue Road has been widened dramatically and a lot of the trees are no longer there. It is nice to see that the Park Plaza Hotel building is still standing and functioning as a hotel although under another name. Needless to say the Royal Ontario Museum is a great example of how the city has grown and changed over the years. If you haven't been in a while I would suggest rediscovering this landmark.